Build customer relationships
Running your business
Build customer relationships

Real-time learning from Warman-Freed Pharmacy, London
Proactively looking at ways to keep your existing customers happy and entice in new customers makes good business sense. Develop a strategy that rewards both the customer and the pharmacy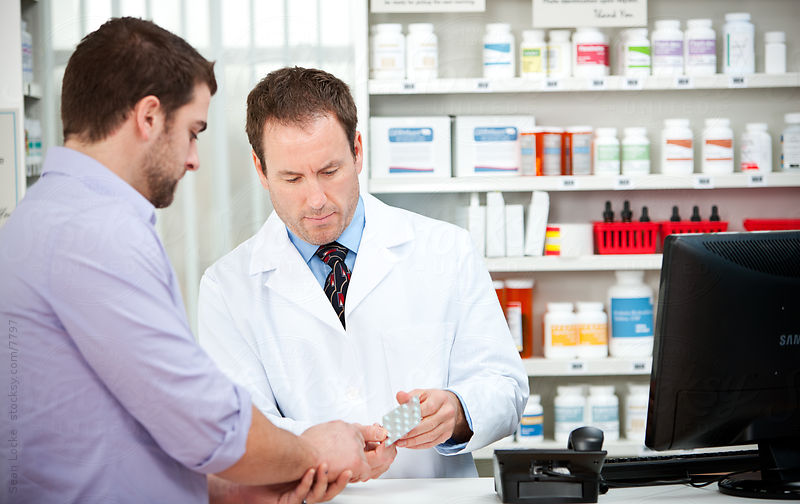 We all get a positive feeling when our customer loyalty card fills up and we receive a free coffee or when we reach our air miles goal to qualify for a free flight. Customer loyalty schemes enable you to build a clearer picture of what interests your shoppers while giving you the opportunity to build a relationship based on their behaviour.
Giving something back
For an independent pharmacy, offering discounts is seen as an important way to retain customers and incentivise the community. "We know that people are members of multiple loyalty schemes, but we were keen to deliver a more communityfocused offering, encouraging new and existing customers through the door," says Joanna Mills, who led the Warman-Freed customer project. "Whether it's for a prescription, an OTC need or simply a top-up shop, we found that a loyalty offering that includes personalised rewards as well as a discount was a strong proposition."
This is supported by evidence from Ipsos MORI (see table), which suggests that the key factors for success are linked to good customer service and decent rewards that can be easily redeemed.
How much is too much?
Where discounts are involved, you must be clear that the financial impact is manageable and that the selection criteria being applied are consistent across the board. "Our approach to date had been rather ad hoc, so we looked at our sales data to understand two key areas," says Ms Mills.
"First, the total amount of discount we had given customers in a full year. Second, our average profit margin on products across our range to understand whether these could support the discount we give. It's not only about loyalty; we could have been significantly eroding our profit.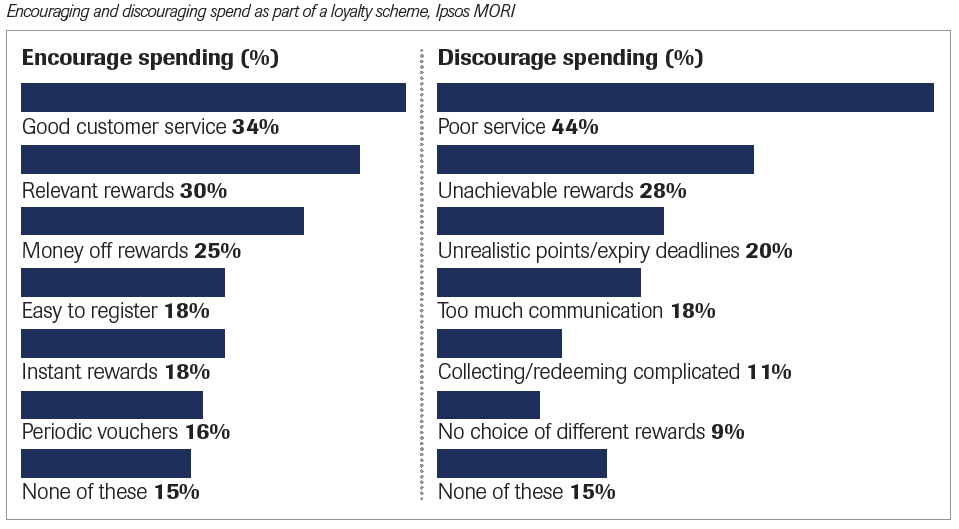 "The data revealed that the discount scheme had given away one per cent of total sales in the previous year," says Ms Mills. "While one per cent may sound low, this is a lot of money, particularlywhen the pharmacy had lost some key beauty accounts, leaving a deficit in the P&L."
To ensure financial sustainability there needs to be clear guidance on who does and does not qualify, to ensure that the scheme is both incentivising and rewarding repeat custom. It is important to log discount redemption. Staff keep an extra copy of the receipt in a loyalty folder with the customer's name and discount for future analysis.
Friends of the pharmacy
The Warman-Freed Friends of the Pharmacy scheme has now been finalised and staff trained to ensure the team is clear on the benefits and the sign-up process. "At the moment, we are in a trial phase with customers who already receive discount to get their help in shaping the rewards," says Warman-Freed pharmacy manager Farah Ali.
"Customers will be asked to present a loyalty business card to get their discount, negating the need for investment in expensive plastic cards at this point. We are promoting the scheme through in-store posters and are aiming to get our first 50 members signed up by August. Once we're confident we've got the right approach, we will organise a Friends of the Pharmacy launch event to drive sales and engagement."
The loyalty scheme includes experiences, offers and events for beauty, but also health services and products (where relevant to the customer) as well as a financial discount of 10 per cent.
Understand your customer
This investment will give Warman-Freed a greater understanding of shopper behaviour to help with future link selling ideas, and identify customers to invite to a health promotion event.
When done correctly, a loyalty scheme can be a key driver of repeat custom, both in terms of frequency and value of spend in-store. The more knowledge you have about your shopper base, the more you can do to customise the experience so that each customer is genuinely satisfied with their in-store experience.
"As an independent pharmacy, we're aware that we're competing with national reward schemes, which is why tailoring our offers to suit the individual is so important for driving repeat custom," says Ms Mills. "Our next step is working smarter to segment customers and use transaction data to identify new ways to develop the business."
A customer loyalty checklist – how to get it right
Financially viable: ensure your offering makes business sense
Local incentives: consider what is right for your shopper demographic and purchase behaviour
Promote the scheme: sustain momentum with regular promotions to drive word of mouth
Utilise the data: analyse shopping habits and consider these in future business decisions.
Sponsored
OTC
Understand how to make effective interventions to support customers with short-term sleep problems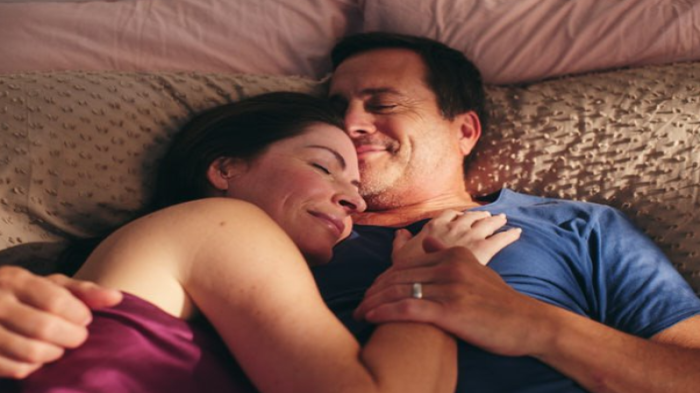 OTC
This training video will support your conversations around treatment goals for EP products so you can help meet your customers' needs
Record my learning outcomes