From Pre-payment to Exemption
Tariff Tips
From Pre-payment to Exemption
Q: A patient has just been diagnosed as suffering from diabetes and has asked if they can have a refund on their prepayment certificate as they are now medically exempt, what advice should we give?
A: The patient would now be eligible for a medical exemption certificate and will no longer need to purchase a prepayment certificate. There is a process for the patient to claim a refund of the outstanding prepayment certificate, as detailed below:
The doctor needs to complete the relevant exemption forms with the details of the diagnosis and confirming that the patient is now medically exempt from certain health costs and send it off to the relevant Authority
The patient should be advised to continue to use their prepayment card until they receive the documentation from the NHSBSA
Patients who have paid for their pre-payment certificate by Direct Debit should be advised to leave the Direct Debit active to allow NHSBSA to refund any payment due to the patient.
When the patient has received their refund and exemption certificate they can destroy their prepayment certificate unless the NHSBSA have advised them to return it to them
For any queries relating to this process please contact:
Business Services Authority
152 Pilgrim Street
Newcastle upon Tyne
NE1 6SN
Tel: 0300 330 1341
Email: nhsbsa.ppc1@nhsbsa.nhsa.uk
Website: www.nhsbsa.nhs.uk/healthcosts
If you have any questions about this particular tip or any other drug tariff query you can call Information Services on 0800 783 5709.
Tariff Tip written by Sue Swift, UK Drug Tariff and Information Technician
Sponsored
OTC
Explore these training resources from J&J to update your knowledge on key categories and make every consultation count.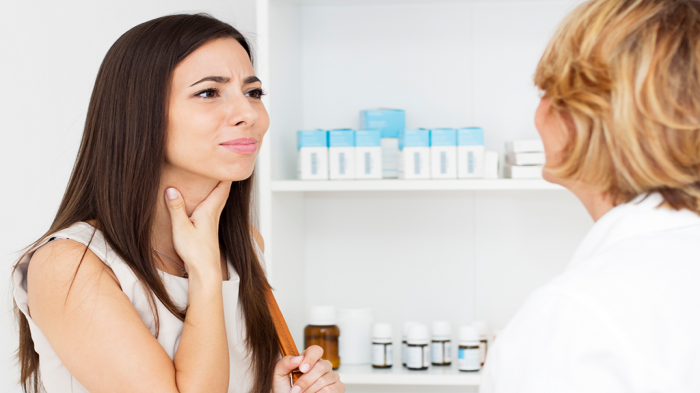 OTC
This module will help you to understand and educate customers about the risks of antibiotic resistance, and recommend products to help them effectively manage their sore throat symptoms.
Record my learning outcomes