Change to gluten free prescribing (England)
Tariff Tips
Change to gluten free prescribing (England)
As from the 4th December 2018 there will be a change to gluten free products allowed on primary care prescriptions. Only GF mixes, bread and pizza bases will be allowed on prescription.
Numark would advise all contractors to check their stock holding of GF products as the items shown in the red table below will not be available. Contractors are also advised to submit prescriptions for Gf products for payment before these changes are implemented.
In order for these changes to be implemented the Drug Tariff will need to be amended to remove products discontinued by the manufacturers from part XV (ACBS list), and to then change the NHS (General Medical Services Contracts) (Prescription of Drugs etc.) Regulations 2004 to prevent the prescribing of GF products (except breads and mixes).
You can read more about the changes by clicking here.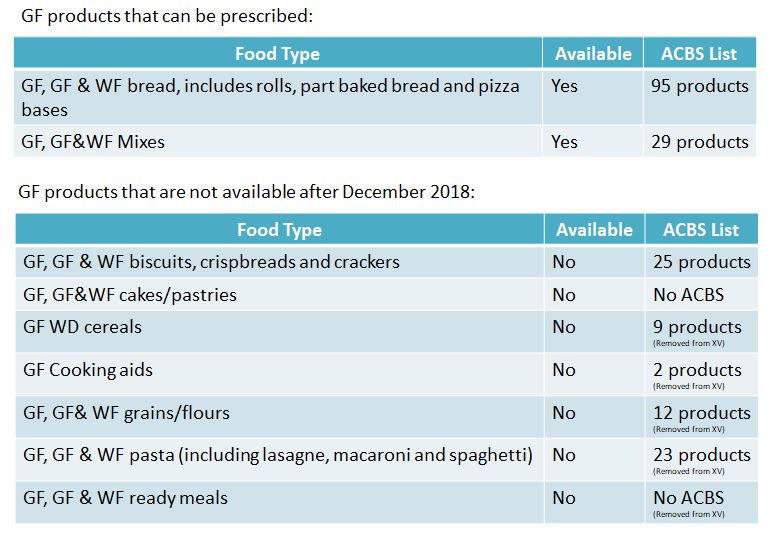 If you have any questions about this particular tip or any other drug tariff query you can call Information Services on 0800 783 5709.
Tariff Tip written by Sue Swift, UK Drug Tariff and Information Technician