Tariff Tips
Broken Bulk
Q. When can I claim for broken bulk?
A. Broken Bulk (BB) is a term that is applied to a prescription endorsement that entitles the pharmacy to reimbursement for the whole pack of a product when they have only dispensed part of the pack.
Subsequent prescriptions for the same product will not be reimbursed until the whole pack has been used.
You should only claim broken bulk where it is unlikely that you are going to be able to dispense the remainder of the pack within the following six months of the dispensed item.
For claims to be accepted the prescription must be fulfilled from a whole pack or combination of packs so that residual balance is minimized as much as possible
Broken bulk can only be claimed for certain items: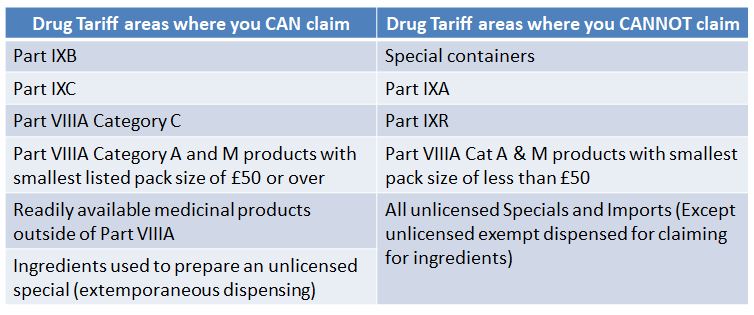 The prescription should then be separated and submitted using a red separator.
This Tariff Tip applies to England and Wales only.
If you have any questions about the particular tip or any other drug tariff query you can call Information Services on 0800 783 5709.
Tariff Tip written by Sue Swift, UK Drug Tariff and Information Technician
Sponsored
OTC
Delve into dry skin management and understand how you can make a difference to customers looking for advice, support and product recommendations to help manage their compromised skin.
OTC
In the first video of a 3-part series, discover how The Pain Code can support you with analgesic stewardship, plus practical advice for consultations with customers deemed suitable for supply.
Record my learning outcomes