Pharmacy Excellence: Travel Vaccination Service Hub
Pharmacy Excellence
Pharmacy Excellence: Travel Vaccination Service Hub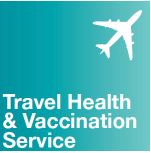 Why offer a travel health clinic?
Offering a travel health clinic in your pharmacy can offer real benefits for both your customers and your business.
Travel health requirements differ per traveller but we estimate that an annual gross profit of over £6000 can be generated if offering a full travel health service to one customer per month.
Use the interactive profitability calculator to estimate the potential profitability for your pharmacy
Growing demand
Overseas visits by UK residents continues to grow and with more people planning to spend more money on their holidays the travel health continues to be a growing market.
Demand not met
GPs can only provide a limited range of travel vaccinations free of charge on the NHS – additional vaccinations need to be offered privately and most cases GPs will signpost these additional requests to alternative providers.
Being located in the local community, pharmacists are ideally positioned to offer this service, having many benefits for your business:
Increase your recognition as a healthcare provider in the community
Increase footfall of both existing and new customers
Generate additional revenue for your pharmacy
Access resources to help you set up a successful Travel Health Clinic
Consider the additional opportunities to help your customers make the most of their holidays and generate revenue:
Offer extra private services e.g. period delay, traveller's diarrhoea, altitude sickness and jet lag.
Stock a complementary range of products e.g. suncreams, insect repellents and travel accessories.
Workshops
Would you like to find out more about setting up a travel service? We have a number of travel service information Workshops for members to book on.
Webinars
If you can't attend one of our face to face sessions why not access our travel service webinar? Presented by Lucy Morris, our Patient Services Manager, this webinar covers the key things you need to know to set up a successful travel clinic. From training requirements through to PGDs and marketing, this 35 minute webinar provides the basics to get you started and points you to all the resources that we have available.
Record my learning outcomes